Binge Watch Podcast Episode 1 – Moscow Mules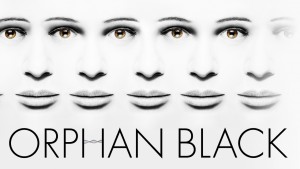 Bingewatchpodcast Episode 1 – Moscow Mules
Welcome to the site and our new podcast. We are very excited for you to take a listen to us and as we discuss TV shows we watch, how we watch them, and anything that else that comes up.
This week we drink Moscow Mules as we discuss Shows and make fun of things.
We talk about Orphan Black starring Tatian Maslany and how I passed on the show initially and then came back months later to get hooked!
During the conversation about Orphan Black we discuss Dollhouse starring Eliza Dushku, Buffy the Vampire Slayer starring Sarah Michelle Gellar, Dark Angel starring Jessica Alba.
We also explore, in some detail, without giving out spoilers the concept of the show and number of characters that Tatian Maslany plays.
We talk about other shows, that just like Orphan Black I stopped watching initially, and why we bow out of watching them. I did the same thing with The Americans starring Keri Russell and Matthew Rhys then came back and watched it all at a much later date.
We wander a little bit talking about Hulu, Netflix, and Amazon Primes pro's and con's.
Talking about Hulu content brings us to classic television were we chat about Emergency, M*A*S*H, and All in Family.
We talk about how Paul is anti-technology and refuses to catch up with the any new ways to watch TV shows except for Netflix and is still buying VHS tapes.
Here is the ass pennies video!
Ginger talks about Battlestar Galactica starring Edward James Olmos, Mary Mcdonnell, Jamie Bamber, James Callis, Grace Park and the amazingly sexy Katee Sackhoff (finally something Ginger and I can agree on).
Did you know that Iron Eyes Cody was Sicilian? Neither did Ginger!
Ginger also loves True Detective! So, we talked about the show and HBO.
Why is it so hard to find shows you want on Netflix!?!? Fix our algorithms YO!
Paul and his better half have gotten into True Blood and watched the first season few seasons, but can't watch season 5 on Amazon Prime without paying for it.
Paul's first bingewatch was the American version of The Office. Come on man watch the British one too!
My only sitcom bingewatch was 30 Rock.
Paul loves him some Parks and Recreation. It's over and the stars have all moved on. L
Chris Evans, Chris Hemsworth, Chris Pratt….why so many Chris's?
Here is the wrestling fail video head crushing video!
John Claude Van Dam does something cool!
Steve Carell gets a magazine dropped on his head.
I bring up the show Wallander starring Kenneth Branagh. It's a remake of the a Swedish show that has words you have to read to understand what they are saying, Boring!
Binge watching is the wave of the future. We are through the looking glass people…get on board!
Due to Paul getting crazy hammered and knocking over the recording equipment we lost the last segment of the podcast, or we have a recorder run out of memory.
See you net week!

Podcast: Play in new window | Download
Subscribe: Apple Podcasts | Android | RSS | More