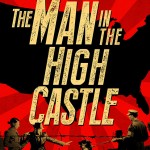 "Th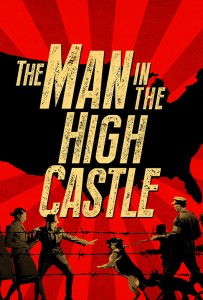 e Man In The High Castle is based on Philip K. Dick's alternative history novel in which Nazi Germany and Japan were the victors of World War II. Almost 20 years later, much of the globe has been split between the two countries. But tension is mounting for the Axis powers, and the stress is playing out in the U.S. where fascism rules and the few surviving Jews hide under assumed names. (Check out a clip below.)
The drama pilot starred Alexa Davalos (Mob City), Luke Kleintank (Pretty Little Liars), Rupert Evans (The Village), Cary-Hiroyuki Tagawa (Mortal Kombat Legacy), Joel De La Fuente (Hemlock Grove), Rufus Sewell (Eleventh Hour) and DJ Qualls (Z Nation). David Semel directed and exec produced with X-Files alum Spotnitz. Ridley Scott and David W. Zucker are also exec producers with co-executive producer Jordan Sheehan of Scott Free. Executive Producers for Headline Pictures are Stewart Mackinnon and Christian Baute. Isa Dick Hackett will also executive produce and Kalen Egan will co-executive produce on behalf of Electric Shepherd (the production arm of Dick's estate). Christopher Tricarico is also executive producer"
(Intro) The song 'Edelweiss' is from 'The Sound Of Music', it is a song depicting Austrian patriotism in the face of Captain VonTrapp being forced into the German Navy, a show of resistance to Nazi Germany.
`The Man In A High Castle` –  Alternate history, the Axis Powers have won WWII and split the US in half.
I had recently been reading the P. Dick original, the pilot is definitely off to a more confrontive bang.  Digs right, into an American underground in siege against the Axis Powers of Germany and Japan.
…reference made to battle of Virginia Beach. shades of reverse D-Day…
Had a Fahrenheit 451 feel to it.  My impression was good, but man, that sepia tone …
Whenever a director makes a point to show you something, you have to consider its meaning. In one scene in the pilot, the main female lead Juliana (played by Alexa Davalos) is eating at a small town diner, a man at the counter has folded an origami unicorn and placed it on counter.
laderunner)
Since Ridley Scott is an exec producer and directed Bladerunner (which was adaptation of another Philip K Dick story), was that part of the shot just a nod to him, does it indicate a deeper meaning.   Unicorn symbolism has a variety of meaning throughout history, typically of purity or righteousness.  There is a lot of layered complexity of what it portrayed in Scott's Blade Runner film, which is an interesting dig in itself that I'd like to talk about more later, but in this case it could be:
– Juliana's just cause
– Unicorns were pursued in not only myth, but in historical times, Juliana is on the run, that is an obvious tie
But maybe  there is more to that scene than meets the eye, like I said earlier, moments in film or books are there for a reason.  I didn't think more on the origami unicorn scene until I realized afterwards about Ridley Scott exec prod on this, so putting that little bit into a pilot may spin up into more.
Relevant Links:
http://deadline.com/2014/09/alexa-davalos-cast-the-man-in-the-high-castle-amazon-pilot-831515/
http://deadline.com/2015/02/amazon-orders-original-series-man-in-the-high-castle-mad-dogs-video-1201375797/
http://br-insight.com/1998/10/24/what-is-the-significance-of-the-unicorn/
http://bingewatchpodcast.com/wp-content/uploads/2015/02/Man-in-The-High-Castle2-150x1501.jpg